We are pet owners, just like you, who care about our and your animals and who will do anything possible to give the safety needed and who will try to help other owners to get the desired effect.
We design, manufacture, and sell high-end pet gates of the best style, luxury, and with the ultimate characteristics. The goal is to match the gate to your home décor and to put a smile on your face and the face of your pet at any given moment.
We offer gates made from different materials. You can choose between wood, metal, steel, and forged iron. All of them do the same thing, but they do look different and they do come with different characteristics. Pick the one you will need and want to use.
Installation of the gate is extremely easy and simple. It takes roughly a couple of minutes and after that, your pet is safe and secure. We offer and provide detailed user manual to all our clients. At any given moment, you can contact customer support and get more details and specifics.
We sold and installed 2033 gates in the last 6 months

''These gates are impressive. My dog loves them. Installation is super-easy and it took me a couple of minutes. All the best.''

''I got the gates for my pets. I have 4 dogs in my house and all of them are better now than ever before. They are safe and sound.''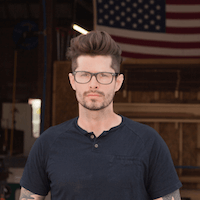 ''I have a cat and a dog. The gates work perfectly and there were no issues of any kind. I am happy.''